Isle of Palms, SC Homes for Sale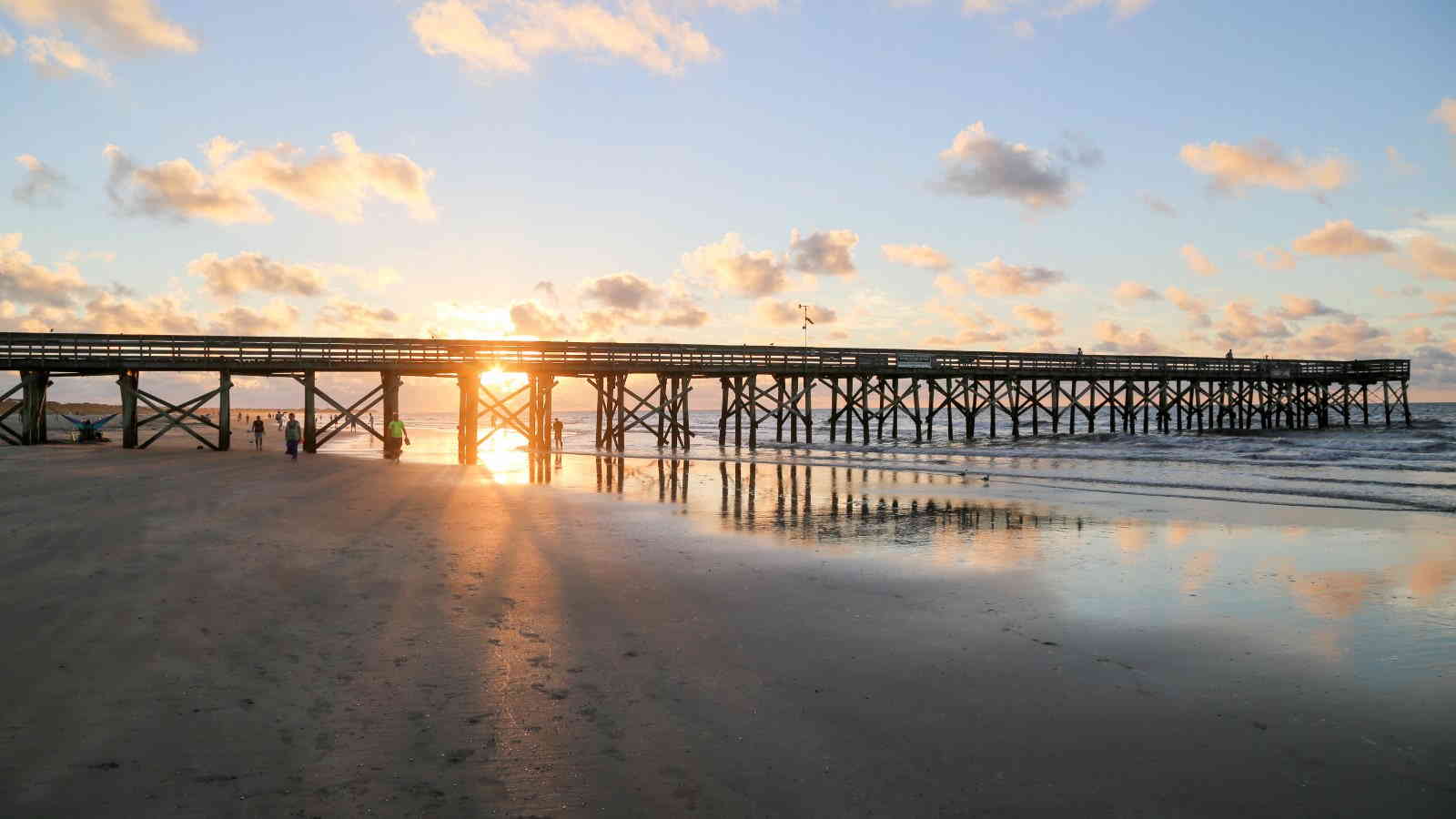 Situated next to Sullivan's Island, Isle of Palms is a beautiful, charming community that's perfect for families looking to live in the Charleston area. This lovely little island is only 18 miles from downtown Charleston, giving it the perfect blend of seclusion and proximity to all the action.
One of the nice things about living on Isle of Palms is all the available food and activity options. The Co-op, an Isle of Palms staple, serves some fantastic deli flavors with a South Carolina twist. They have lovely takes on some very classic dishes and the home of the world-famous Frosé. If that's not your cup of tea, check out the Windjammer. Featuring live entertainment, plenty of alcohol, and delicious traditional American fare, you'll be hard-pressed to find a restaurant that offers a better time on the island.
Isle of Palms is family-friendly. It has the honor of being number one on a crucial list - it's the safest city in South Carolina for the third year in a row! It boasted "a 0.5 violent crime rate and [had] only two total violent crimes reported in 2018."
If you enjoy playing golf, Isle of Palms has two courses - Harbor and Links at Wild Dunes Golf. Both of these courses receive high reviews, and most people tend to enjoy them. While they're not inexpensive, they're also not overpriced, with costs typically ranging between $50 and $150 per round, depending on which course you choose. Another great attraction with lots of activities and eateries is the Isle of Palms Marina, where you can even find boat rentals and fishing charters.
All in all, the Isle of Palms represents a decent value for families. While housing is not necessarily cheap, it's quite reasonably priced for everything that you get. If you're interested in living in this beautiful part of Charleston, talk with our Isle of Palms real estate agents today. There's a good chance that there's a home on the market that you will love!
Contact Our Isle of Palms Real Estate Agents Today!